We are present

---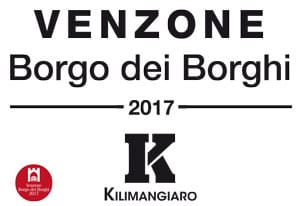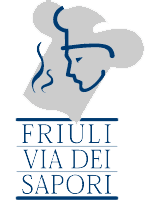 Restaurant
Passion for good food and the desire to present our guests with the genuine and unique flavours of Carnia have always been features that distinguish us. To stay true to our philosophy, which places tradition, innovation and hospitality as the cornerstones of our work in the Hotel Carnia restaurant, we want you to discover the local dishes of Friuli, revisited and offered by our chef with a modern, improved twist.
Alongside these, to satisfy the needs of all palates, we increasingly offer recipes from the classical Italian cuisine, made of simple, fresh and genuine ingredients.
Fish is ever-present, both in the starters and main dishes. As well as tasty dishes of salmon or trout, we cook fresh fish daily as it arrives straight from the nearby Adriatic Sea: turbot, sea bream and sea bass are expertly hand-prepared by our skilled chefs, who create unique dishes based on the fresh fish daily available.
Our rich and varied "a la Carte" menu, with numerous specialties from the Frulian cuisine
Our guests can choose from a rich and varied "a la Carte" menu that, in addition to fish or meat-based dishes, also includes tasty cold cut meats and local cheeses, like the prized prosciutto from Sauris, prosciutto San Daniele and Montasio cheese, which, combined with potatoes and onions in the Frico recipe, is one of the most famous, typical Frulian dishes.
The atmosphere that pervades the Hotel Carnia restaurant is convivial and relaxed.
Our staff are always ready to meet the requests of our guests: we also consider it very important to pay close attention to the needs of those who have to follow special diets, such as gluten-free or vegetarian, carefully preparing dishes with the most appropriate foods for different needs.
Since it also and above all the children who need special attention, especially when it comes to their tastes in food, we can always prepare something that they usually prefer, such as the breaded Milanese steak with chips, pasta or gnocchi with tomato or meat sauce.
The "a la Carte" menu also includes our own delicious homemade desserts, prepared with seasonal fruit and delicate creams.
In the spacious dining room it is also possible to organize working lunches or dinners, for example, after spending the day in one of our meeting rooms, in addition to celebratory banquets with friends or family and also the most important family events such as weddings, baptisms, birthdays etc.
And since we are in Friuli, where good wine has always been part of the local tradition, your table must have excellent bottles of wine from our Enoteca, to accompany and enhance the flavours of our dishes, whether traditional, local or national cuisine.
Our staff will take you on a gastronomic journey that you will remember with great pleasure for a long time.
To book your table at our restaurant, please fill in the form alongside, indicating any specific requests.
Restaurant and "a la carte" menus
 The kitchen offers both local food products and tasty dishes based on the fish that arrives fresh every day from the nearby Adriatic Sea. Hotel Ristorante Carnia belongs to the prestigious 'Association of Restaurants to Remember' and the Friuli Via dei Sapori consortium.